Dua Lipa Is Back on the Charts
Dua Lipa has made it back on the Billboard HOT 100 chart with her new single "Don't Start Now." 
This marks her third song on the chart and the first since "Electricity" back in January. 
Dua Lipa has another song called "Start" that's starting to make an impact on the charts. It's from her upcoming sophomore album. 
Shawn Mendes & Camila Cabello Skip The People's Choice Awards, Kiss Courtside
Shawn Mendes and Camila Cabello were a no-show at E!'s People Choice Awards. Instead, the couple attended Julia Michaels' 26th 90's themed birthday party. 
The fun didn't stop there, Mendes and Cabello were spotted sitting courtside at the Los Angeles Clippers vs Toronto Raptors game on Monday. (November 11)
The couple shared a kiss and of course, everyone had their eyes on them.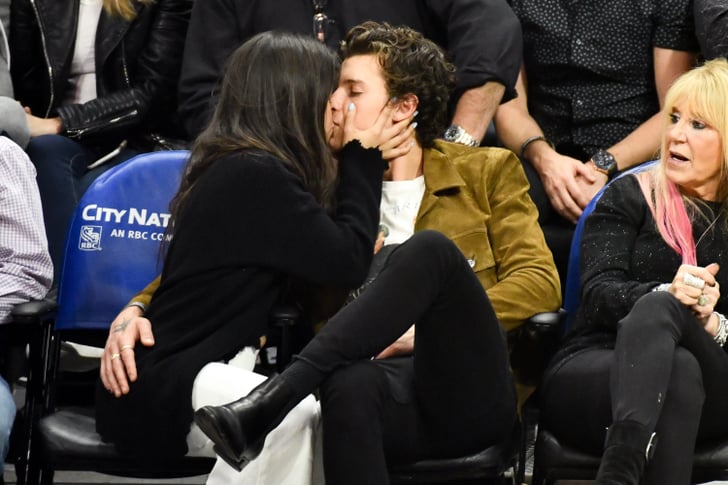 The "Friends" Frame Is Now Available for Your Door
The famous door picture frame from the series "Friends" is now available for fans. 
The bright yellow frame that sat on Monica's door all those years can now be yours for $20 courtesy of the company Always Fits. 
It'll be the perfect Secret Santa gift for that "Friends" fan in your life.  
World's Largest Starbucks Opening in Chicago
The largest Starbucks in the world is opening in Chicago this Friday. 
The building will be a towering four stories tall and will have 43,000 square feet of space. 
If you're in the Chicago area look for the new building on North Michigan Avenue. 
Robert De Niro to Receive a SAG Lifetime Achievement Award
Congratulations to Robert De Niro. It's just been announced that the actor will receive the SAG Lifetime Achievement Award. 
De Niro will become the 56th recipient of the award during next year's SAG Awards ceremony. 
During his career, De Niro has won two Oscars, a Presidential Medal of Freedom, and many other awards. 
DeNiro's latest flick, "The Irishman" will be in theaters at the end of the month. It's in theaters in limited release now.
New Sonic the Hedgehog Design Is Praise Worthy
Fans wanted a better design for Sonic the Hedgehog for the upcoming movie and Paramount Pictures listened. 
Originally, the trailer for the movie came out earlier in 2019 and was met with criticism from fans who didn't like the CGI design of Sonic. 
Paramount went back to the drawing board and successfully redesigned Sonic to have bigger eyes, a less elongated body and teeth that don't resemble human teeth. 
The new trailer for Sonic the Hedgehog features Jim Carry as "Doctor Robotnik" and a good look at the "new" Sonic. Sonic the Hedgehog will hit theaters on February 14, 2020.