Jennifer Lopez Is in Talks to Headline Super Bowl 2020 Halftime Show
Jenny from the block might perform on one of entertainment's biggest stages.
Sources are saying Jennifer Lopez will perform during the 2020 Super Bowl.
Fans have been pulling for the singer and actress to do it for years.
The championship game will be held next year in Miami.
James Corden Tries To Find Love As Pennywise
James Corden hit on two pop culture icons during Monday's Late Late Show.
He spoofed Pennywise the clown from It as he looked for love on The Bachelorette. 
The evil clown's competition? A bunch of guys named Tyler.
The 8-minute clip showed what lengths Pennywise will go through to find that special someone.
Kanye West Looking For Schools In Wyoming
After buying a $14 million ranch in Cody, Wyoming last week, Kanye West looks like he wants to pack up the family and move there permanently.
People reports that 'Ye is looking at schools for his four kids with Kim Kardashian.
A source said, "Kanye has been in Cody for a few weeks now." 
Most think he is there to finish his upcoming album. It now seems he has bigger plans.
Princess and the Frog" Could Be Next Disney Live-Action Remake
Looks like "Princess and the Frog" could be the next Disney film to get the live-action remake. 
Other Disney classics getting buzz for a possible remake are "Robin Hood," "Treasure Planet," and "Sword in the Stone." 
The fan-favorite by far is "Princess and the Frog."
Ms. Monopoly Giving Women More Money
Hasbro has announced that they're releasing a new version of Monopoly called, Ms. Monopoly. 
The difference in this game will be that women players will have more advantages throughout the game. 
Females will get more money at the beginning and when a female player passes "Go" women get $240 instead of $200. 
Women players also have other advantages throughout the game.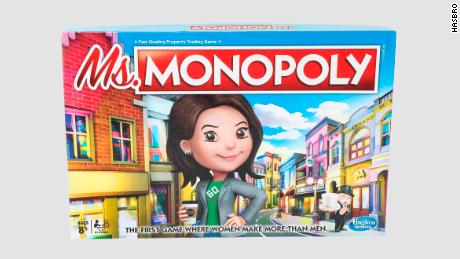 Classic Disney Cartoons Coming to Disney+
Disney has just announced that a collection of classic Disney cartoons will be a part of the Disney+ streaming service when it debuts in November. 
The House of Mouse announced via Twitter that Ducktales, TaleSpin, Rescue Rangers, and Darkwing Duck will all be part of Disney+. 
While the announcement had fans in a frenzy, there's no word on whether or not the toons will be part of the initial launch or come later.