You Can Now Get Wreath Nipple Covers...
Christmas is one of the best times of the year, right?
It certainly can be... but we all know that person who takes the Christmas celebrations a bit... too far.
Well, if YOU reading this is THAT person, I've found the present for you. This is worse than that 'pumpkin boobs' trend that took over the internet at Halloween...
There's a new product for the holidays that will show that you're abreast on all the new holiday items. You can now get Christmas wreath nipple covers!
Yes... you read that right.
CHRISTMAS WREATH NIPPLE COVERS!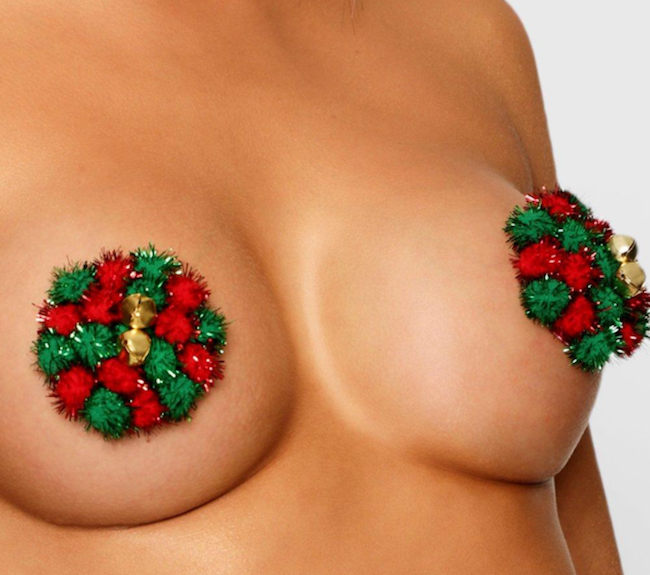 The covers are made by a company called "Boohoo" and the price is affordable enough for you to get some for the whole family!
The wreaths have red and green pom poms, and two bells in the middle perfect for jingling ALL the way...
If you're thinking about getting these the company recommends that you do a skin test before wearing them, and only wear them for eight hours at a time.
So... who will you be gifting these nipple wreaths to?!
Merry Christmas!!!