Starbucks Staying Safe With Holiday Cups
It's November, and that means Starbucks is moving on from Pumpkin Spice and plowing forward with holiday drinks in their signature holiday cups. This year, Starbucks will be playing it safe with the cup designs to avoid the drama from last year's cups. The cups will have more of a throwback theme and are said to be inspired by the company's coffee heritage and the spirit of the season. Starbucks has received backlash for the cups since 2015, with complaints like "they weren't Christmas-y enough" or like in 2017 when customers thought a cup was showing pro-gay images. Holiday drinks in the safer designed reusable holiday cups make their debut on Friday.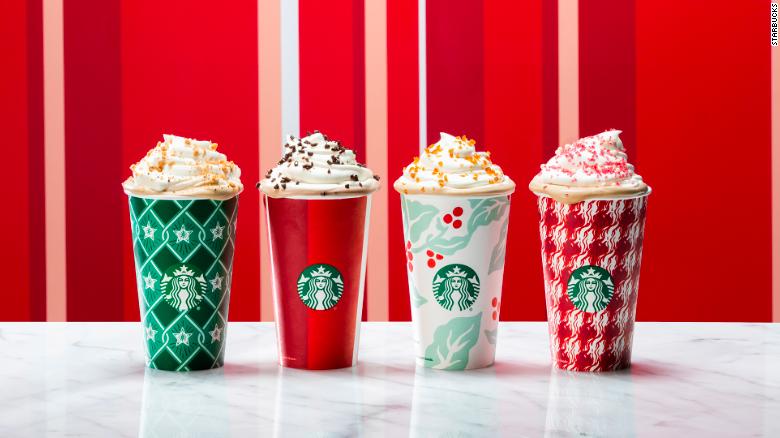 Martin Lawrence Confirms Bad Boys 3
"It's official." Those are the words that Martin Lawrence used to confirm that "Bad Boys 3" is a go. Earlier in the year contract talks, production issues, and other issues looked to be stopping the movie from happening, but now he and Will Smith are all in for the third installment. Production for the film is expected to start early next year, and the movie is expected to be released on MLK weekend in 2020.
Mel B Throws Shade at Victoria Beckham
Spice Girl Mel B attended Heidi Klum's Halloween Party last night, and her costume is getting a lot of buzz for the statement it made to fellow Spice Girl Victoria Beckham. Mel came to the party with her rumored boyfriend Gary Madatyan, and the two were dressed as Victoria and David Beckham. The part of Mel's costume that got people talking was a plastic axe that read, "No I am not going on tour." A dig at her bandmate for not wanting to go on tour with the group. Her boyfriend, dressed as her husband David, carried a sign that said, "Please please please do it for the Spice fans."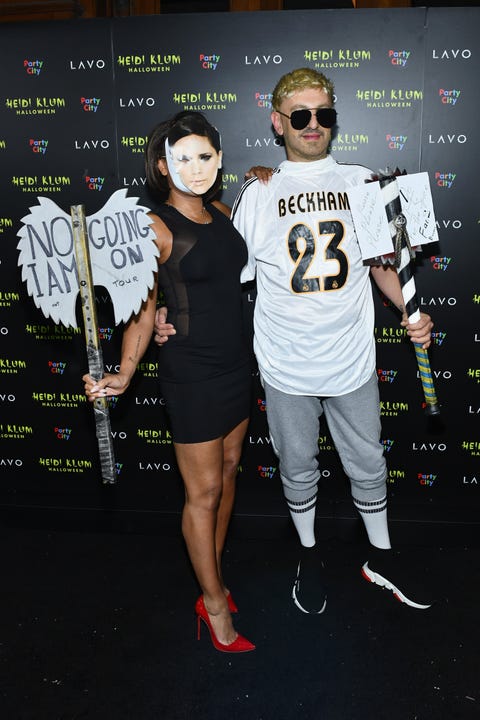 Let's Talk About Heidi Klum's "Shrek"-Themed Halloween Costume
Heidi Klum went above and beyond...again...for her Halloween costume. Klum turned into Princess Fiona from Shrek. Not to be outdone, her boyfriend Tom Kaulitz became Shrek. The whole makeup process was documented on Klum's Instagram. The couple arrived at her annual Halloween party in an onion carriage. They brought along Shrek babies too.
Chrissy Teigen and John Legend Go Royal for Halloween
Chrissy Teigen was the Queen of England for Halloween.Her husband, John Legend, was Prince Philip. In Teigen's Instagram story, she said, "Hello. Happy Halloween to our loyal subjects." Legend wore a red uniform and a grey wig while Teigen put on one of the Queen's legendary coat dresses. Of course, her look wouldn't have been complete without a royal hat!
Are Katie Holmes and Jamie Foxx Engaged?
Katie Holmes has sparked engagement rumors by wearing a diamond engagement ring on her left hand. Katie is working on a movie called "The Secret" in New Orleans, and was spotted with co-star Jerry O'Connell laughing it up over coffee while sporting the rock on her finger. Now her man, Jamie Foxx, is also shooting a movie in New Orleans leading the eyebrow to be raised on if he popped the question while they are both in New Orleans. When asked, a rep for Holmes has said to Us Weekly, that the ring is just a movie prop. Insert side eye emoji here.