A Prequel to 'The Sandlot' Is In the Works
As the Babe once said, "Heroes get remember, but legends never die." There's something else that will never die - 'The Sandlot'. It's been 25 years since 'The Sandlot' came out and now a prequel is reportedly in the works with Twentieth Century Fox. Before you roll your eyes, get this - the ORIGINAL writer and director will be co-writing the script.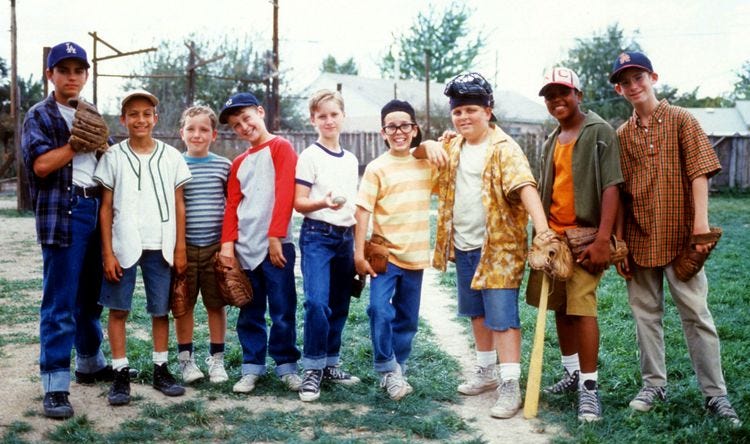 Justin Timberlake And Jessica Biel Lower Penthouse Asking Price
Justin Timberlake and Jessica Biel are determined to sell their penthouse in NYC, but despite the prime location and beautiful views of SoHo, it's not as easy as you would think. The couple put their three-bedroom home up for sale in March, but have yet to make a sale. It's now being reported that they are dropping the asking price... by over 1 MILLION dollars! Now, the asking price is just barely above what JT bought it for back in 2010. But when you're as rich as these two, you just have to mark it as a loss and move on.
Facebook And Instagram Roll Out Features To Let You Know How Much Time You're Spending On The Apps
If you've never realized how much time you spend mindlessly scrolling through your feeds, Facebook and Instagram will start letting you know with new features being rolled out Wednesday. Users in the US will start seeing a wellbeing dashboard that logs the number of minutes they've spent on the social media apps each day over the week plus the average across the week. The tool will also let users set a time limit on use and have reminders pop-up to say when the limit is reached. Apple's iOS and Google's Android operating system software will include similar features in their next updates as well.
Chrissy Teigen And John Legend's First Big Vacation With Both Kids
Chrissy Teigen and John Legend may now have TWO kids, both still considered babies, but that isn't stopping them from making their big summer vacation. The entire family has traveled to Bali, making it the first vacation with both kids. Just reaching their destination sounds exhausting itself - having to keep two babies entertained on a plane for over 16 hours. But they made it and are now sharing photos and video as they enjoy their trip. As impressive as it sounds, you should know that it does appear that the two have some help with the little ones. One video showed Chrissy, John, and big sister Luna, in a golfcart, with newborn Miles not making an appearance until a photo later on.
These Iconic Movie Props Could Be Yours!
If you're a big movie fan, you're going to want to head to London in September where they will be holding a massive auction of iconic movie props. One of the most special items up for auction is the jacket worn by Harrison Ford when he played Han Solo in Star Wars' The Empire Strikes Back. The jacket is expected to go for over 1 million dollars. Other items up for auction are a stormtrooper helmet from A New Hope, Marty McFly's Back To The Future Part II hoverboard, Johnny Depp's Edward Scissorhands costume, Ford's fedora and whip from the Indiana Jones, a hat and helmet worn by Tom Hanks in Forrest Gump and Saving Private Ryan, the Superman outfit worn by Christopher Reeve, and 100s more!