No More Justin Bieber Music Until The Wedding
Justin Bieber just released 'No Brainer' with DJ Khaled, and people are wondering what's next for Justin. But, bad news for those who were hoping for more new music, as it sounds like Bieber has figured out his priorities. According to Justin himself, there won't be any new music until after his wedding with Hailey Baldwin. Since their engagement, Bieber and Baldwin have been inseparable and it doesn't seem like things are slowing down any time soon.
'Incredibles 2' About To Pass $1 Billion
Although people were excited about the new 'Incredibles' sequel, no one expected it to do as well as it's doing. The sequel comes 15 years after the first movie was released, which, at the time, was considered to be Pixar's best yet. Now, not only is 'Incredibles 2' the highest grossing animated movie ever, it's about to pass the $1 billion mark at the box office.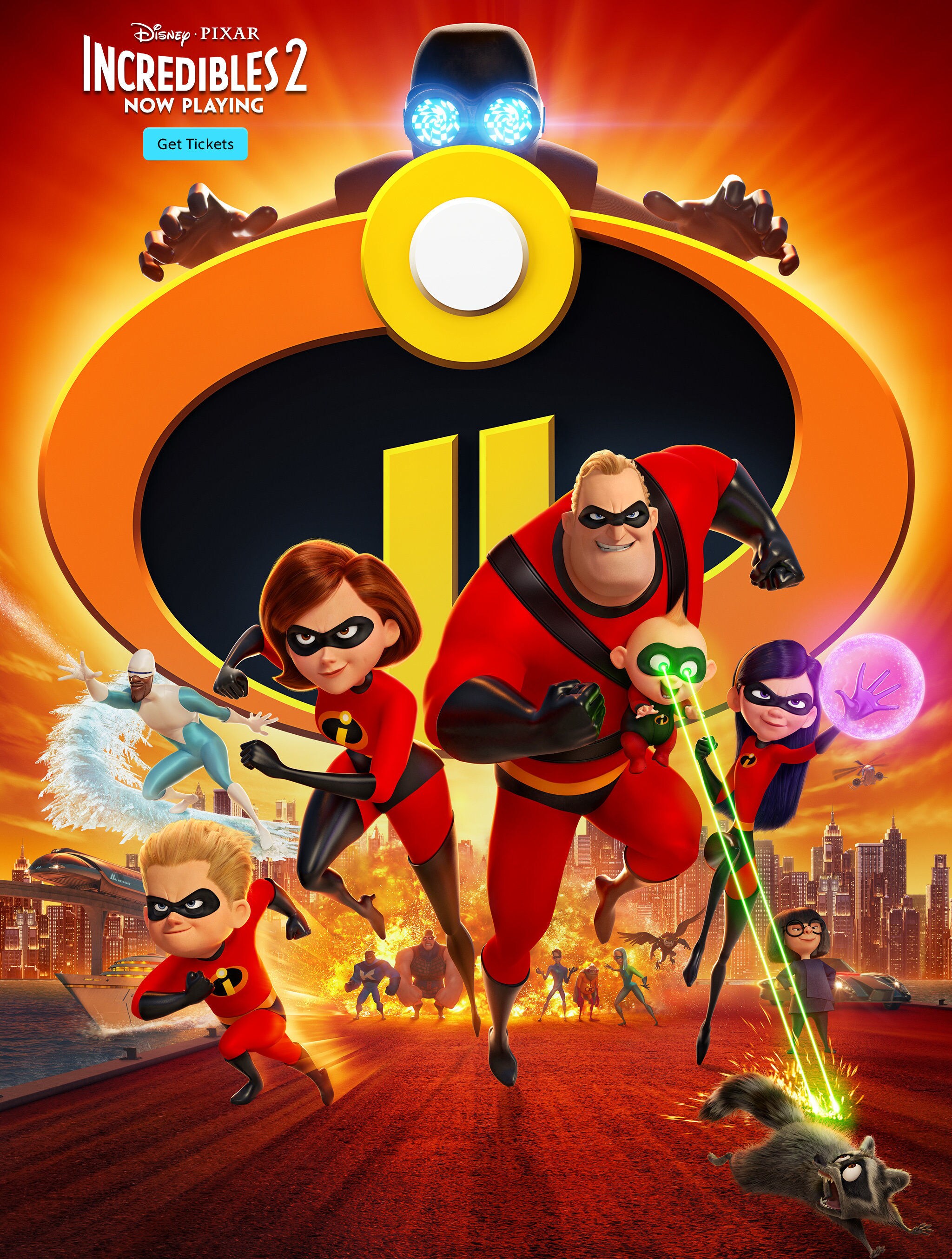 Demi Lovato Remains In The Hospital
Just a quick update on Demi Lovato - although she is reportedly doing better, as of right now, she remains in the hospital.Tuesday will mark 1 week since the singer's suspected overdose in her home.Emergency services are praising the two friends that were with Lovato at the time, saying that they probably saved her life, as they had the overdose revival drug, Narcan, on them and were quick to administer it.
If you or someone you know is struggling with substance abuse, contact the Substance Abuse and Mental Health Services Administration (SAMHSA) National Helpline at 1-800-662-HELP.
Blake Lively and Ryan Reynolds Freak Out When They Hear Daughter's Voice at Taylor Swift Concert
Blake Lively and Ryan Reynolds had the perfect reaction hearing their daughter's voice at a Taylor Swift concert on Saturday night. Their daughter James is on the intro for Swift's song Gorgeous. When the song hit at Gillette Stadium in Massachusetts, video footage shows Reynolds pumping his fist and Lively screaming as she captured the moment on her phone. Swift, Lively and Reynolds are good friends.
Lindsay Lohan Is Getting Her Own Reality Show
And here we thought that Lindsay Lohan was already an ongoing reality show. Now, Lohan is getting her own MTV show that'll be following her around. On Monday, MTV announced that Lohan is getting the reality show treatment with Lohan Beach Club. The show is slated to premiere in 2019 and began shooting this week. According to the network, the docuseries will follow the Mean Girls star as she works to expand her business empire with the launch of Lohan Beach House. Do you have any interest in Lohan at this stage of her career? Mykonos, Greece will serve as a backdrop for the series, complete with a restaurant and a transformative day and nightclub.
Miley & Liam's Last Ditch Effort To Save Their Relationship
After rumors that they split, Miley Cyrus and Liam Hemsworth have been working hard to keep their relationship alive. According to a source close to them, they now have new goals for their relationship.For starters, the pair now has a set amount of time per week they decided they need to spend together and a set amount of time for personal time separately. The two also reportedly made a pact to have more sex. Other stipulations include more time out together and separate bathrooms.