October Update with The Alaska Club
This last month has been CRAZY!!!
During Fair season, it is always hard for me to keep up on my fitness. With concerts, rides, and FOOD, it's tough for me to stay committed to weightloss. I found myself resting at a plateau, not able to shake the number on the scale and, not gonna lie, I got a little discouraged.
Well, this month is one for change! One week into October and I've recommitted to my diet, found amazing classes that work really well for me, and even started a Facebook group all about keeping ladies motivated!
I realized that I was also having a hard time de-stressing after the craziness of the month. Let's face it, people get busy! Especially once we start heading into the Holiday season. Instead of finding a healthy way to dissipate that stress, I'd shut down, over eat, and said "just one won't hurt" far many times to far too many pizza rolls.
Then, I finally whipped myself into shape when I added an evening cardio session to my usual afternoon workouts. I was in the locker room at The Alaska Club Summit when I reached into a forgotten compartment in my gym bag and pulled out a swim suit. I'd last brought it to the cabin and didn't get a chance to wear it (the water was way too cold at that time) so I guessed that I forgot to clean out that compartment when we came home. I was so excited because, even though I had just done a ton of cardio, I wanted to dip into the spa and just let all of my worries melt away. So, I did!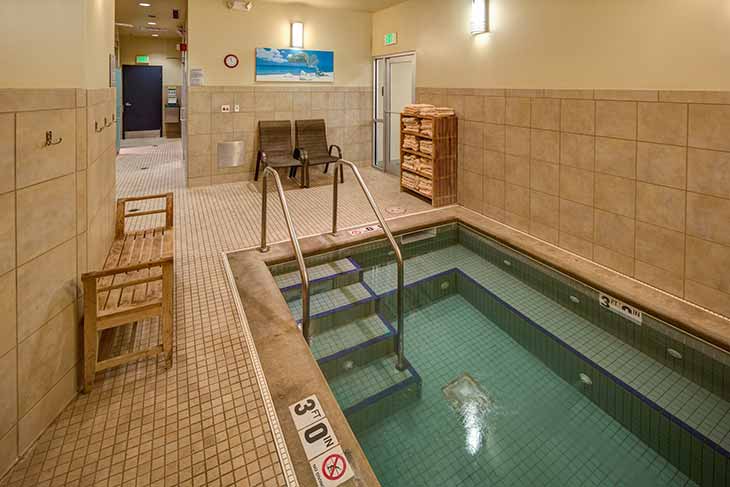 I think I was switching between the hot tub and sauna for almost an hour. It was so amazing to let everything just melt away. It was there that I found my motivation again! What I felt was more than just a desire to workout more, it was the drive to just let myself have me-time and relax every once in a while.
There have also been times over the past few weeks when I didn't want to lift weights or do "tradidional" cardio, so I started going to the hot yoga classes at the Studio on Jewel Lake. Ho-lee-cow those classes are AMAZING! Russell is one of my favorite instructors and his Hot Flow class blows my mind! I especially love it when I can go with some girl friends. We help keep eachother motivated and on track!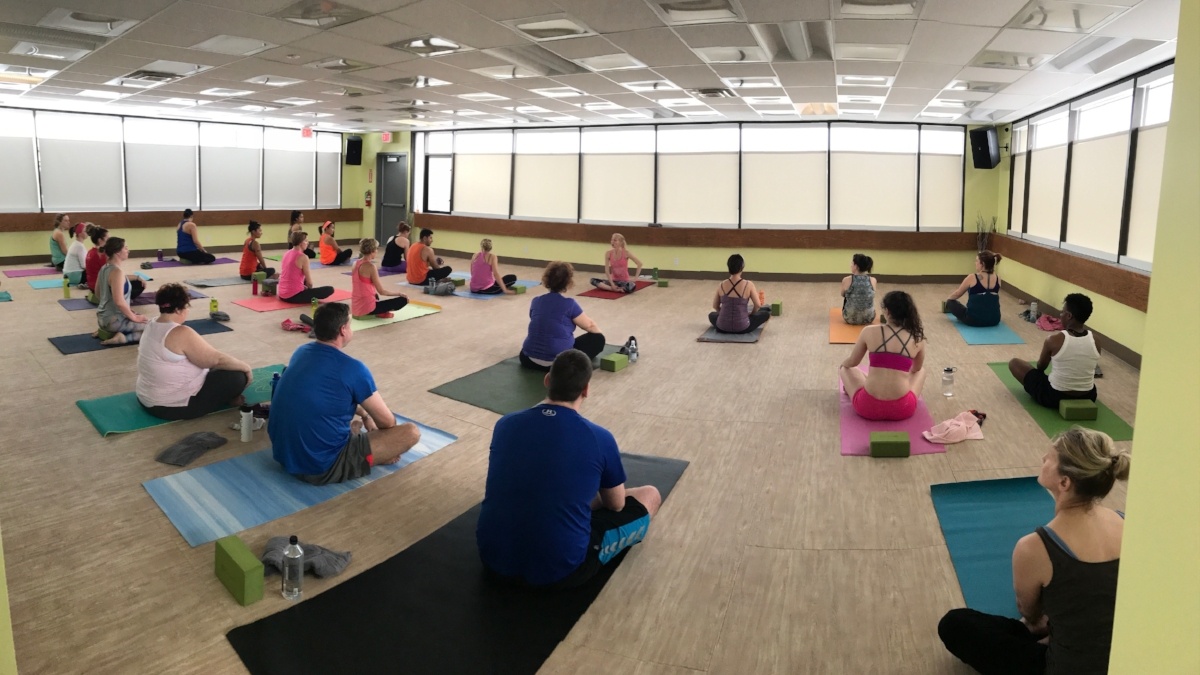 What I love most about The Alaska Club is that there is truly something for everyone. Their variety of class options, raquetball/basketball/tennis courts, and family/youth options really make this the most functional gym I've ever been to!
If you want to find out more about what The Alaska Club offers and membership info, head to www.thealaskaclub.com