How To: Protect Your Hair This Summer
There's not much better on a hot Alaskan day than lounging at the lake. But that lake water isn't always kind to our hair. If you're more of a pool person, don't even get me started on chlorine! It can leave your locks dry, tangled and brittle.
This is especially true for anyone with color treated hair. The sun's UV rays can break down hair color molecules and, if it's not getting the proper treatment it needs, this can be disastrous!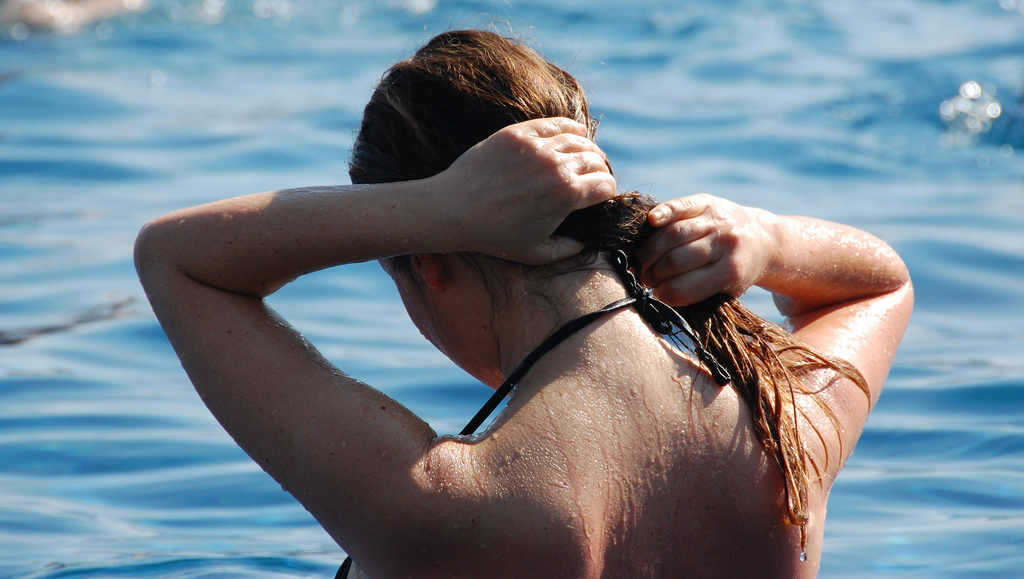 However, with my Brazilian Blowout and the awesome professional products sold at The Loft Hair Design, I don't have to worry about my hair turning green or my color fading this summer! Here are some tips for protecting your color-treated hair when you're hanging at the lake/in the sun/by the pool:
Oil up - Try coating your strands with coconut oil or (my personal fav) Moroccan Oil before jumping in. It'll create a slippery barrier between your strands and harmful chlorine.
Go for a pre-soak

- Those showers in the locker rooms are there for a reason! Not only to rid your body of excess sweat/oil/dirt before you get in the pool, but pre-soaking your hair keeps it from absorbing as much chlorine or salt water. If you don't have a shower to use, a bottle of water by the lakes works too.
Use sunscreen for your hair - Yes! They actually make products for your hair that help block UVA and UVB rays that can break down color. I love my "It's A 10" leave in conditioner for this and they have many different products in that line at The Loft Hair Design.
Put your hair up

- Of course, you can avoid getting your hair wet all together by throwing it up before you slide in.
Shampoo right away - Take the time to wash your hair afterwards to get rid of leftover chemicals that could be in the water as soon as the lake or poolside fun is over.
Don't forget a deep conditioner

- Once you wash your lovely locks, don't forget to hydrate with a hair mask. That extra layer helps protect dry ends from damage. I love the Brazilian Blowout mask at The Loft. Even if you don't have a Brazilian Blowout, the mask is a lifesaver when it comes to breathing life back into my dry locks!
To any and all of my friends out there who are just screaming at their hair and ripping it from the root in frustration, STOP! Don't you want to love your hair? I was so fed up with mine feeling like straw that I decided to do something about it and visit The Loft Hair Design on the corner of Abbott and Lake Otis.
The Loft has everything you need when it comes to hair. If you've got curly, frizzy, limp, thick, thin, coarse, soft, WHATEVER hair... The stylists at The Loft Hair Design have got you covered!
Stop worrying this summer and freshen up your look at The Loft Hair Design!