#WeStillComing: Accidental Text Brings Unwanted Wedding Guests
Always check the numbers when you are sending a mass text. Detroit couple Kristen and Rob texted out invites to their June nuptials and post-ceremony BBQ, accidentally sending one to a stranger by mistake.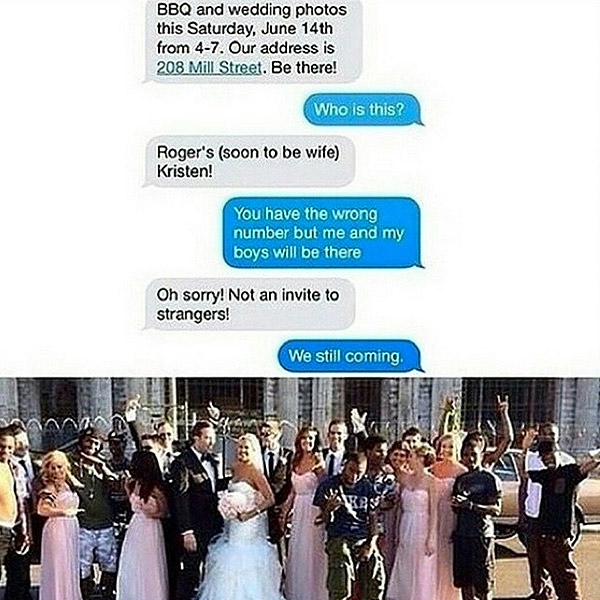 As seen in the exchange, the recipient responds, "You have the wrong number but me and my boys will be there."
This amusing tale of an accidental text message has gone on to find a new life online, especially Twitter, with people making the phrase "we still coming" into a trending hashtag.

Born and raised Alaskan!
I've been working in radio longer than I've been out of high school.
If I'm not in the studio, you can find me out on the golf course.
I'm married to my lovely wife, Bree. We have a 9 year old daughter, Sawyer, and a baby boy, Sutton, who was born in February of 2017. Plus, we have 3 dogs GusGus, Chauncy, and Chivas.